12 Tips For Thicker And Fuller Looking Hair
DISCLAIMER
This blog has not been approved by your local health department and is not intended to provide diagnosis, treatment, or medical advice. Read More

This blog has not been approved by your local health department and is not intended to provide diagnosis, treatment, or medical advice. The content provided on this blog is for informational purposes only. Please consult with a physician or other healthcare professional regarding any medical or health-related diagnosis or treatment options. Information on this blog should not be considered as a substitute for advice from a healthcare professional. The claims made about specific products throughout this blog are not approved to diagnose, treat, cure, or prevent disease.
In this article: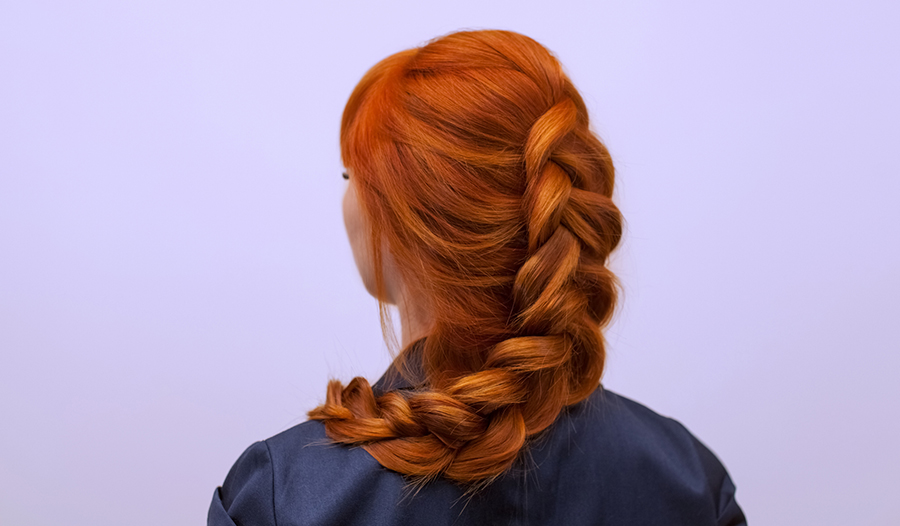 Due to genetics, aging, or other reasons, some of us are dealing with flat or thin hair, but there's no shame in trying to figure out what to do for your hair type. Flat or thin hair could be due to a lack of volume and the right combination of haircut, products and tools can help to boost what you have and give your hair the body it needs.
Try some of these tips to make hair feel healthier, thicker and fuller.
1. Get the Right Type of Haircut
Certain types of haircuts help make hair look thicker and fuller. Stylists recommend haircuts that use blunt, clean lines through the perimeter of the hair. Stylists generally recommend shorter hairstyles, and some women choose to go with bangs in order to personalize a shorter hairstyle. However, there are longer women's hairstyles that will still make hair look thicker and fuller. As long as hair doesn't go past mid-chest length, it can look thick and full even if it is a little thin. Experts do not recommend going past mid-chest length when it comes to making thinning hair look fuller.
2. Color Your Hair For Some Dimension And Fullness
Coloring your hair to induce volume can be a little controversial because processing the hair can be damaging, but it can also make the hair hold more volume and texture. Hair that naturally may be flat and limp may hold styles with more volume for a longer period of time after dyeing it. Adding highlights, whether balayage or foiled, can provide dimension in the hair color, also adding to the illusion of fuller hair.
3. Use The Right Shampoo and Conditioner
An easy way to add volume to hair can start in the shower. There are many thickening, volumizing or thin hair reducing shampoos and conditioners out there that can create a foundation for thicker and fuller hair. It is important to choose lightweight shampoos and conditioners that will also add volume. This may require trial and error to find the right shampoo and conditioner combo. One such combo we like that is made for thinning hair is the Pura D'Or Thinning Therapy Shampoo and Conditioner.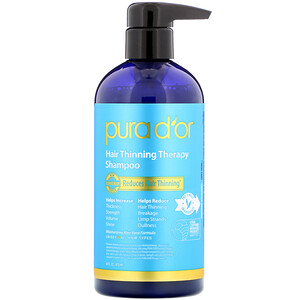 4. Try a Styling Cream
Styling creams may be the most important hair product for making hair look as thick and full as possible. This is true no matter what length hair may be and what sort of haircut a person may have. Styling cream may help boost texture and volume, which are the two main components of making hair look as full as possible. If you heat style your hair after applying the styling cream, it should protect your hair from heat damage but not weigh it down. There are lots of options for styling creams, such as moisturizing, curl-enhancing, frizz-taming, thickening, texturizing, and for achieving those coveted beach waves, so if one doesn't work for you, try a couple others till you find one that works for your hair type. One of our favorites is the R+Co High Dive Moisture + Shine Creme because it moisturizes, reduces frizz, adds shine and smells so good.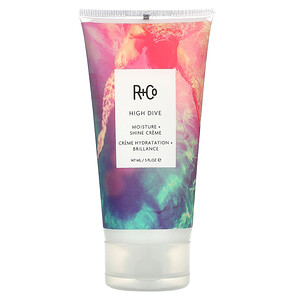 5. Give Hair Mousse a Shot
Along with styling cream, hair mousse is another great product that makes hair look much thicker and fuller. Being mostly made with air bubbles pumped through the hair product itself, mousse can increase the appearance of the volume of hair after it dries. Modern hair mousse products are typically much lighter than their traditional counterparts, so try not to shy away from things that may not have worked for you in the past. Apply it to the roots first and then bring it down to the ends for best results. Volumizing foams like Giovanni Ultra-Volume Foam Styling Mousse and DevaCurl Frizz-Free Volumizing Foam Lightweight Body Booster are great options to try.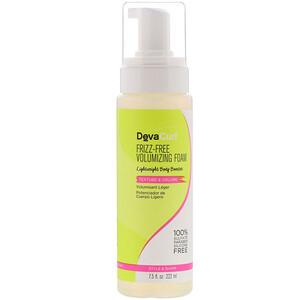 6. Incorporate a Salt Spray
Salt sprays are often overlooked these days by those striving for thicker and fuller hair, but they can be very effective. Once they were all the rage but the trend has died down a little in recent years. We say bring the salt sprays back! They can make hair look much thicker and fuller in just a few minutes, but might feel a little crunchy and dry. Also, the beachy wave look is so effortless and chic. Pick a tried and true product like the Bumble & Bumble Surf Spray, or moisturizing version like Alaffia Everyday Coconut Texturizing Spray made with coconut water to help the hair from drying out. Spritz on damp hair and give everything a good scrunch to encourage the waves to come through, then air dry or blow-dry as usual.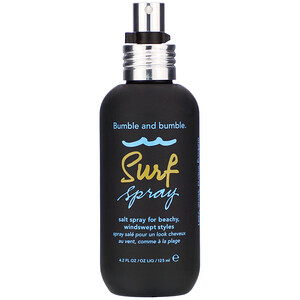 7. Blow-Dry with A Round Brush
Many women with thin and fine hair are tempted to skip blow-drying. This is especially the case if their hair dries smooth and straight. However, it is important to keep in mind that nearly all volumizing products need to be heat-activated. Learning how to use a round brush to "push" volume into sections of hair by the root can also give the fabulous look of a professional blow out. This means using a blow dryer along with the right sized round brush can be a great tool in your arsenal to build volume in your hair. Watch some video tutorials to perfect your technique.
8. Texturizing Products Are Your Friend
Texturizing spray is another great way to add some volume to any kind of hair. Some texturizing sprays are meant to thicken the hair, like the Andalou Naturals Argan Stem Cell Thickening Spray, and some are a hybrid between a dry shampoo and hair spray. Dry shampoos also play double duty by adding texture to the roots while soaking up oils. Sprinkling a dry shampoo like Acure Rosemary & Peppermint Dry Shampoo or massaging a paste like R+Co Dry Shampoo Paste into the roots, and then brushing out, can give the hair enough grit to look volumized and full.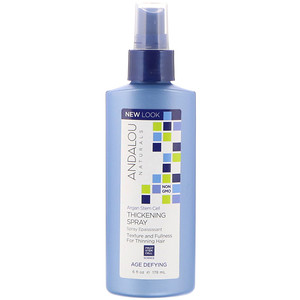 9. Back-Comb Thin Hair At The Crown
Another controversial solution to thin hair is back-combing. It is quick and easy to take a comb and tease the hair at the root by the crown to add a great deal of volume. If you do try this technique, be careful not to overdo it as it can lead to hair breakage, and therefore more thinning. Those with curly hair should avoid this method as it could cause hair to get a little too frizzy.
10. Clip-In Extensions for Thin Hair
If hair product hacks aren't cutting it, you can try clip-in extensions. You don't have to wear them every day, but if a special occasion calls for it, extensions can add the help you need for extra fullness. Always ask your stylist to cut, color and/or style the extensions for you so they blend seamlessly into your hair.
11. Hair Tools Can Help
While hair products can be very beneficial to women who are trying to get a thicker head of hair, hair tools should not be overlooked. Curling irons and wave irons can be very important. For example, curling irons can be used to add curls to dry hair. If this is finished off with a texturizing spray, it should hold throughout the day and make hair appear thicker for hours on end.
12. Go for as Much Texture as Possible for Thicker Hair
How familiar are you with your hair's natural texture? For those with wavy, curly or kinky hair patterns, flat hair might not be as much of an issue for you. It might be easier to pinpoint certain areas that may be thinner or flatter than the rest, so you can focus on that area to bring out some volume with a styling product, or heat styling a few spots to make it match the rest. For those with straight hair though, creating texture might be a bigger challenge when all it wants to do is hang limply. Encouraging a bit of a wave or curl through scrunching or curling with a heat tool can create texture, as can your haircut. Try some different styling techniques to make your hair look as full as possible, as experimenting will be the only way you find what works for you.
We hope you found these tips helpful!