Boost Energy Levels With Keto Fat Bombs
DISCLAIMER
This blog does not intend to provide diagnosis... Read More

This blog does not intend to provide diagnosis, treatment, or medical advice. Read more. The content provided on this blog is for informational purposes only. Please consult with a physician or other healthcare professional regarding any medical or health-related diagnosis or treatment options. Information on this blog should not be considered as a substitute for advice from a healthcare professional. The claims made about specific products throughout this blog are not approved to diagnose, treat, cure, or prevent disease.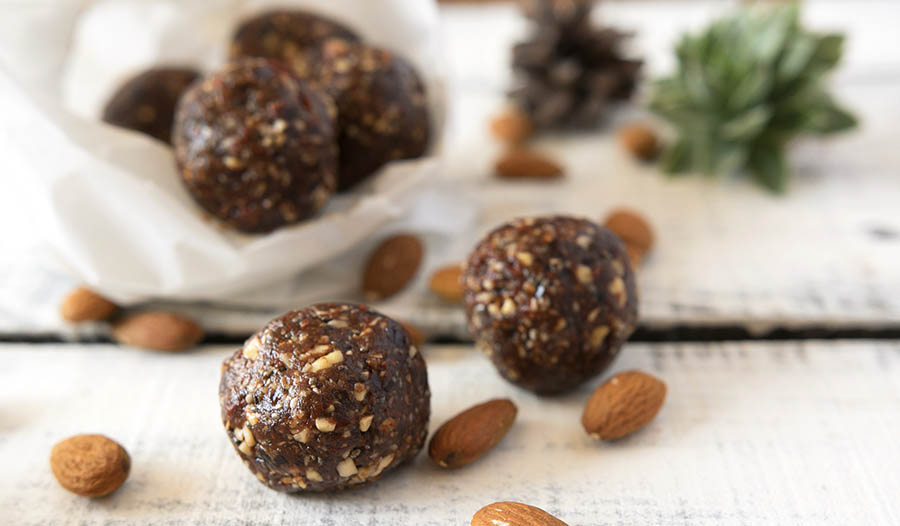 When people are on the ketogenic diet, they aim to eat a lot of fat, a moderate amount of protein and almost no carbs. This macronutrient ratio encourages the body to go into ketosis where fat cells are supposedly burned for energy. Those on the keto diet often find that it is tricky to get enough fat into their diet simply by eating three meals a day. People dealing with this issue have come up with the idea of a keto bomb to solve their problem.
A keto bomb typically looks like a small ball or square, but there are some liquid bombs like keto bomb creamer. It is mostly made of fat, and a small number of other ingredients are added to give the bomb flavor. Once a person has made up a batch of bombs, they can snack on them whenever they feel like they are hungry, tired or missing something from their daily diet. Keto bomb benefits include convenience, taste, portability and energy.
Most fat bombs will start with a base of coconut oil, butter or another fat that is solid at room temperature. This base is flavored with sugar-free sweeteners, fruits, meats, seeds, nuts and other keto-friendly ingredients. Try out these keto recipes to begin experimenting with the wonderful flavors and ingredients of fat bombs.
Classic Chocolate Keto Fat Bomb
These fat bombs are a favorite in the keto community because they taste just as rich and delicious as a chocolate bar, but they do not have all the carbohydrates and calories of candy. People making these fat bombs have the option of molding them into any design, or the liquid mixture can simply be cooled in a tray before being cut into squares.
Ingredients:
Instructions:
Melt the nut butter and coconut oil in a medium saucepan over low heat.

Gently stir in the cocoa powder and stevia.

Take the pot off the stove before stirring in the vanilla extract.

Pour chocolate mixture into lightly greased tray or a set of silicone molds.

Refrigerate until set, or roughly one hour.

Take the chocolate keto bombs out of the molds and store in a refrigerated area until eaten.
Strawberry Shortcake Keto Fat Bombs
This recipe is perfect for a person who is craving a carbohydrate-loaded strawberry shortcake. It uses stevia and strawberries to sweeten the fat bomb while avoiding excessive carbohydrates. A single fat bomb only has 34 calories, and it has 2 grams of healthy fat.
Ingredients:
Instructions:
Put all of the ingredients except the shredded coconut into the food processor.

Pulse on high until everything is combined.

Divide mixture into 25 portions and roll each portion into a ball.

Gently roll in the shredded coconut.

Refrigerate for one hour before sharing and enjoying.
Savory Salmon Keto Fat Bombs
Unlike most fat bomb recipes, this option is salty instead of sweet. It is ideal for those who do not have much of a sweet tooth. These tasty salmon fat bombs have the flavor of a classic lox and cream cheese bagel, but they have far fewer carbs.
Ingredients:
½ cup cream cheese

⅓ cup

ghee

2 ounces smoked salmon

1 tsp.

lemon pepper

1 Tbs.

dried dill

¼ tsp.

Himalayan pink salt

½ scoop unsweetened

protein powder
Instructions:
Place all ingredients in a food processor.

Pulse the mixture until it is smooth and uniform.

Use a large spoon to dollop roughly 2 tablespoons of mixture at a time onto a piece of parchment paper.

Refrigerate at least two hours until firm.
Mocha Keto Fat Bombs
These delicious fat bombs are a tasty blend of coffee and chocolate. Each bite only has 63 calories and less than 2 carbs. Since they also have some protein powder in them, these fat bombs are an ideal post-workout treat.
Ingredients:
Instructions:
Brew two shots of strong espresso coffee.

Combine butter, cream cheese, espresso, coconut oil and cream in a pan over low heat.

Gently stir until ingredients are melted together.

Remove the pan from heat and stir in the protein powder and cocoa powder.

Press mixture into silicone mold or lightly greased tray.

Place in the freezer for at least four hours.

Remove the fat bombs from the mold and refrigerate until ready to serve.
Pumpkin Pie Paleo Keto Fat Bombs
These fat bombs taste just like a Thanksgiving treat. A blend of canned pumpkin and pumpkin pie spice provides plenty of flavor while the coconut oil and protein powder offer balanced nutrition. They are also paleo-friendly, so they can be shared with friends on other diets.
Ingredients:
Instructions:
Melt the coconut oil and coconut butter in a microwave.

Combine all ingredients in a blender.

Blend until smooth.

Divide mixture among silicone ice cube molds.

Place in freezer for at least one hour.

Store in refrigerator until ready to serve.
Nutty Coconut Keto Fat Bombs
These no-bake fat bombs combine coconut with other healthy nuts to create a delicious snack. At roughly 160 calories per ball, the coconut fat bombs are ideal for a person who is running low on energy and needs a tasty snack. Despite the high number of calories, these bombs only have 6 grams of carbs per serving. If desired, one can top the fat bombs with a chocolate drizzle for even more flavor.
Ingredients:
Instructions:
Put all ingredients in the food processor besides the cacao nibs, chocolate and the half teaspoon of coconut oil.

Pulse on high for a few minutes until mixture looks crumbly and slightly oily. Be careful not to overprocess or the fat bombs will just turn into a flavored nut butter.

Add in cacao nibs and pulse just a couple times.

Scoop out rounded tablespoons of the mixture and roll into balls.

If desired, make a chocolate sauce by microwaving the coconut oil and chocolate for 30 seconds or until melted.

Gently drizzle chocolate sauce over balls if using it before placing balls in refrigerator until firm.
Chocolate Chip Cookie Dough Keto Fat Bombs
These delicious fat bombs are even better than normal cookie dough because there is no risk of them containing salmonella from raw eggs. They combine a tasty almond butter base with hearty chocolate chip mix-ins to maximize flavor without adding carbs.
Ingredients:
Instructions:
Combine the almond butter and coconut oil in a microwave-safe bowl and heat until melted.

Stir in the maple syrup and almond flour.

Fold the chopped chocolate bits into the cookie dough mixture.

Spread a half-inch-thick layer on a tray and freeze until set or for roughly one hour.

Cut into bite-sized pieces and store in the refrigerator.