Do It Yourself Natural Beard Balm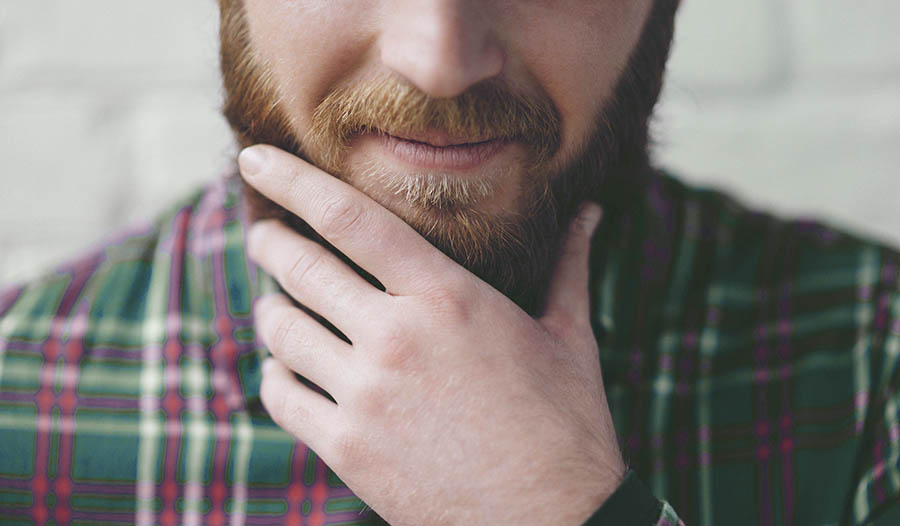 Making beard balm at home is easy and cost-effective with natural ingredients that smooth and soften skin and hair.
Beard balm is designed to tame a beard while helping to tame and shape the hair as the beard grows. By making a balm from a selected recipe, it's possible to control and customize the ingredients to suit one's personal taste. Homemade beard balm is crafted using natural ingredients, which are safer for the beard and skin. A do-it-yourself project also saves money in the long run.
The balm is made using beeswax, butters, carrier oils and a choice of essential oils for fragrance. The emollient properties of the finished product moisturize the underlying skin while also reducing irritation, itching and redness. The combination also contains a number of vitamins and minerals that nourish the skin. Although the oils add scent, some options are medicinal. Peppermint or mint oils, for example, have antimicrobial properties that reduce bacteria-causing acne as some studies have shown.
Natural Beard Balm
Ingredients:
Instructions:
Melt the beeswax, butters and jojoba oil in a metal pot over a low heat.

Watch the mixture and stir as needed to prevent burning. Do not allow the mixture to boil.

Once the mixture is melted and combined, remove the pot from the heat.

Add the essential oils and stir thoroughly.

Pour the balm into a metal container and cover to store.

Allow the balm to harden in a cool place overnight.

Once hardened, use the balm daily.

Keep covered when not in use.