Nutrition for Your Child and When to Supplement
DISCLAIMER
This blog does not intend to provide diagnosis... Read More

This blog does not intend to provide diagnosis, treatment, or medical advice. Read more. The content provided on this blog is for informational purposes only. Please consult with a physician or other healthcare professional regarding any medical or health-related diagnosis or treatment options. Information on this blog should not be considered as a substitute for advice from a healthcare professional. The claims made about specific products throughout this blog are not approved to diagnose, treat, cure, or prevent disease.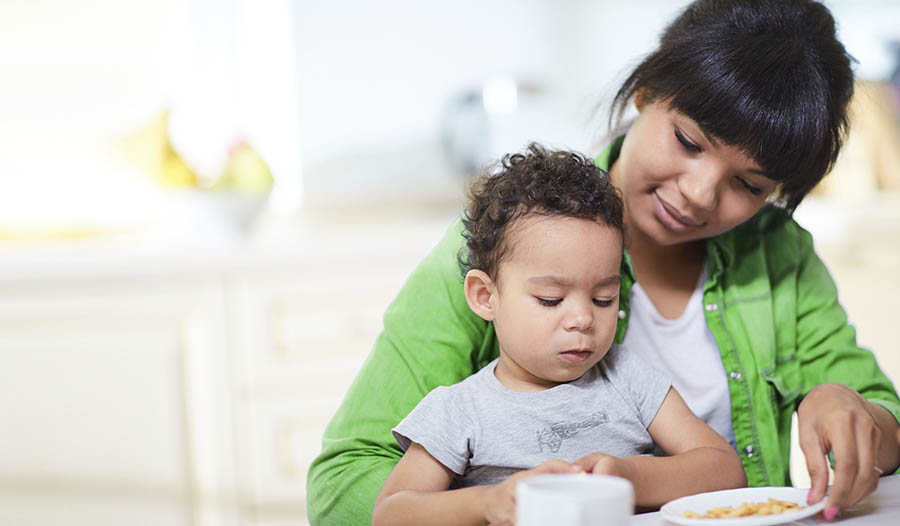 Ideal world: An eager, hungry 6-year-old sits at his perfectly portioned plate comprised of a vegetable, a fruit, a whole grain and a protein, and accompanied by a glass of milk.
Real world: A picky, finicky 6-year-old stares at his plate on which you've hurriedly thrown a pile of pasta (you know he'll eat it), a few green beans (that he will avoid like the plague), apple slices (that he eats first) and a glass of milk that he refuses to finish.
Among us, there are a few lucky parents whose children eat well-balanced meals every meal, every day. The majority of us struggle with picky eaters, food refusals, busy schedules or a combination of all three. We might get a well-balanced meal in a few times a week, but every day for every meal is a pipe dream!
The majority of children do manage to get most of what their bodies need to grow and thrive despite their less-than-perfect meals. However, if your child has specific food refusals, a restrictive diet or extreme pickiness, then you may need to give them vitamin or mineral supplements. Megavitamins—large doses of vitamins—are not good for children as some vitamins and minerals can be harmful to children in large doses. As much as possible, try to maximize the nutrients in your child's diet. Look for fresh, whole foods and variety when trying to get more vitamins and minerals into your child's diet.
Vitamin Deficiencies in Children
Some common difficulties in feeding children can make supplementation necessary, including:
Well-balanced, consistent nutrition is extremely important for growth and development starting from birth and continuing into adulthood. Healthy eating patterns incorporating low-fat dairy products, plenty of fresh fruits and a rainbow of vegetables, lean proteins and whole grains should start early in childhood. Model healthy eating for your child. Aim to get your child's nutrients through foods, but supplement nutrients when needed after talking to your pediatrician.